Virtual Access Information
The Virtual AML Summit 2022

is now available to view on-demand.
All virtual ticket holders will receive an email containing a unique link for your access to the Virtual Event Platform. Please follow
the link and verify using your email that you have used to purchase your AML Summit ticket.
If you have not received your on-demand access email, please check your spam folder.
Please note: all in-person attendees who joined us at the Auckland Museum have been given complimentary access to the on-demand AML Summit. If you have not received yours, or have trouble accessing it, please get in touch with our team.
Virtual @ SUMMIT
Once in, bookmark the link because you will use the event site in a number of ways: 
Watch - Watch all presentations online.  This function also enables you to watch content on demand for the rest of 2022 after the Summit has ended.

Plan your day - Review agendas, speakers and all the content available

Enhance your networking - Complete your profile on the mobile site. See who's who and use the direct messaging functionality to connect with your peers.  If you wish to opt-out of this, you can do so by ticking hide my profile

Use the Q&A function to ask questions of the presenters

Interact directly with the sponsor

 - There are videos and useful documents to download, and various resources – simply click on the "Sponsor" button to go directly to the landing page   
OnDemand Details
All ticket holders for the AML Summit 2022 will have access to watch the sessions OnDemand throughout the remainder of 2022.
Both days of the AML Summit will be recorded. The recordings will be made available to view on-demand from the Virtual Event Platform within two working days after the end of the conference.
Virtual holders can use their original link email to re-watch the sessions OnDemand throughout the remainder of 2022.
If you have any trouble accessing your Virtual Event Platform or have lost your link, please contact us.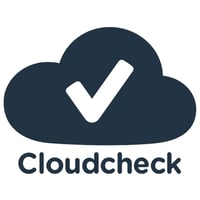 Cloudcheck

is a flexible electronic identification verification tool that assists Reporting Entities in verifying the identity of their customers in seconds using biometric checks, Australian and New Zealand data sources and global PEP & Sanction databases.
Whether you would like a fully integrated solution, a stand-alone web portal or the option to send your customers links to self-verify, there is a Cloudcheck solution to suit your business needs and budgets.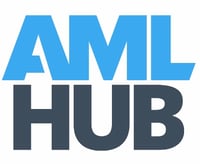 AMLHUB is a cloud-based (SaaS) platform that helps businesses to manage their end-to-end Anti-Money Laundering obligations through intuitive tools, resources, and expert support. It helps protect against legal and reputational damage by providing best-practice process, procedures, and controls. It minimises AML admin time while maximizing compliance. And it turns a complex series of activities into a smooth, logical workflow that clients can be confident in.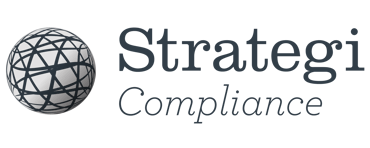 Strategi is a leading provider of independent AML/CFT audit services, training and ongoing support services since 2013. Having completed over 1,000 AML/CFT audits, Strategi prides itself on producing high-quality, cost-effective audit reports, that identify compliance and non-compliance and provides practical solutions to remediate any non-compliance. Strategi's national coverage offers the flexibility of onsite or remote audits to meet your needs.

APLYiD is smart, simple, and safe. It's all you'll ever need to combat digital identity theft. With biometric ID scanning, document capture and data verification, APLYiD keeps you fully AML Compliant and protects your customers - and your business - from digital ID fraud.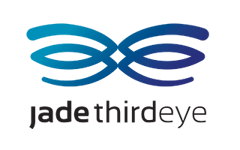 Jade ThirdEye is proud to be helping organizations around the world confidently meet their AML compliance obligations, ensure operational efficiency, and protect their communities. We've been supporting reporting entities around the globe for the better part of a decade and we're deeply committed to providing a first-class Anti-Money Laundering (AML) and Counter-Terrorism Financing (CTF) solution. Jade ThirdEye is always looking for ways to automate lengthy, tedious processes. We focus on innovation so AML compliance teams can concentrate on what's really important for their businesses.
COVID-19 Policy
Alert Level Red
In the event Auckland is at Alert Level Red at the time the Conference is to take place, the event will go ahead with restricted numbers. Entry will be offered in the first instance to earlybird ticket holders up to the permitted limit. All other ticket holders will be given virtual entry. Any price difference in tickets will be reimbursed. Full refunds are not available.

Lockdown
In the event the Conference cannot proceed at the Auckland Museum due to lockdown, the event will be available virtually. Any price difference in tickets will be reimbursed. Full refunds are not available.