Live Virtual Log-in Details!
We look forward to welcoming you to the Virtual AML Summit, you will be able to access the event online from Thursday 13th May 2021.
All virtual ticket holders will receive an email from Conferenz (noreply@mg.conferenzapps.co.nz) by no later than Wednesday 12th May 2021, confirming your attendance and contains a unique link for your access to the Virtual Event Platform.
Following the link, please verify using your email that you have used to register for the summit.
Please note, for some delegates, our emails may end up in your junk mail, so please do check.
If you have not received anything by the 12th or have lost your link email, please get in touch via the contact below.
If you have any trouble accessing your Virtual Event Platform, please contact Ah Shin at ahshinp@conferenz.co.nz
Virtual @ SUMMIT
Once in, bookmark the link because you will use the event site in a number of ways: 
Watch - Watch all presentations online.  This function also enables you to watch content on demand for the rest of 2021 after the Summit has ended.

Plan your day - Review agendas, speakers and all the content available

Enhance your networking - Complete your profile on the mobile site. See who's who and use the direct messaging functionality to connect with your peers.  If you wish to opt-out of this, you can do so by ticking hide my profile

Use the Q&A function to ask questions of the presenters

Interact directly with the sponsor

 - There are videos and useful documents to download, and various resources – simply click on the "Sponsor" button to go directly to the landing page   
OnDemand Details
All ticket holders for the AML Summit 2021 will have access to watch the sessions OnDemand throughout the remainder of 2021.
Those that attended the event in person can expect to receive an email from Conferenz (noreply@mg.conferenzapps.co.nz) that contains a unique link for your access to the Virtual Event Platform from Monday 17th May 2021.
Virtual holders can use their original link email to re-watch the sessions OnDemand throughout the remainder of 2021.
If you have any trouble accessing your Virtual Event Platform or have lost your link, please contact Ah Shin at: ahshinp@conferenz.co.nz
Event Sponsors
AML Summit are thrilled to be working with the following Sponsors
Platinum Sponsor
Cloudcheck is a flexible electronic identification verification tool that assists Reporting Entities in verifying the identity of their customers in seconds using biometric checks, Australian and New Zealand data sources and global PEP & Sanction databases.
Whether you would like a fully integrated solution, a stand-alone web portal or the option to send your customers links to self-verify, there is a Cloudcheck solution to suit your business needs and budget.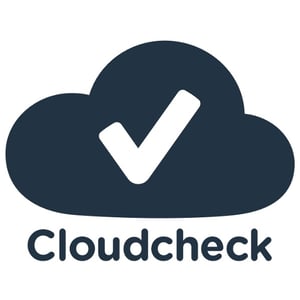 Strategi is a leading provider of independent AML/CFT audit services, training and ongoing support services since 2013. Having completed over 1,000 AML/CFT audits, Strategi prides itself on producing high-quality, cost-effective audit reports, that identify compliance and non-compliance and provides practical solutions to remediate any non-compliance. Strategi's national coverage offers the flexibility of onsite or remote audits to meet your needs.

Using the world's leading biometric technology, APLYiD captures your ID and verifies who you are. Our experienced team of developers and engineers are on hand for more complex integrations. Our mission is to bring the best verification technology to every business or individual, making ID verification and the onboarding of customers simple, accurate, secure, slick and cost effective.

The AMLHub is a cloud-based solution (SaaS) much as Xero is for accountancy which has been operating with 10,000 users since 2018. The AMLHUB is designed to reduce the administrative and record keeping burden of compliance allowing reporting entities to focus on their core business. The AMLHUB is designed to provide a complete end to end solution and we would welcome the opportunity to demonstrate the platform.
Networking Drinks Sponsor

ACAMS is the largest international membership organization for Anti-Financial Crime professionals. We support individuals and organizations who are dedicated to ending financial crime through thought leadership, continuing professional education, and our best-in-class peer network.
ACAMS achieves our mission by:
Certifying the achievements of our members

Creating networking platforms to share best practices at both local and international levels

Providing world-class continuing professional education for all levels of Anti-Financial Crime professionals, regardless of location, sector or industry

Supporting organizations to build robust Anti-Financial Crime readiness
In the event the Conference can not be run on the scheduled date due to government Covid-19 level restrictions, the event will be postponed to a future date and all tickets will remain valid for the new dates. If the physical conference needs to be cancelled due to on-going Covid-19 restrictions, the conference will be run as a virtual event, and all attendees will have access to the conference presentations via an on-line platform. While there are no full refunds, in the case that the conference does become a virtual event, conference ticket holders will be refunded the difference between their ticket price paid and the virtual ticket prices.