Now in its 7th year, AML SUMMIT has welcomed more than 2,500 attendees!
This annual conference was established to bring together AML professionals while educating them in all things AML.
Attendees will have the opportunity to connect with key industry players as well as peers from all over the country tasked with carrying out the same AML obligations.
The presenters and workshop facilitators are all expert AML/CFT practitioners and represent involvement from the NZ AML/CFT Supervisors, NZ Police, Ministry of Justice, and local AML/CFT industry experts.
We look forward to seeing you there.
AML SUMMIT 2021 AUCKLAND MUESUM + VIRTUAL – 13/14 May 2021
New Zealand's sixth AML SUMMIT 2021 conference was hosted at the Auckland Museum and as a Virtual conference with over 500 delegates.
This was an excellent forum to socialise with fellow AML professionals or watch all presentations either live or in your own time. We had over 280 attendees at the Auckland Museum which proved to be our best venue to date. We will be there again this year. Please watch our showreel on this page to get a glimpse of the 2021 conference.
AML SUMMIT 2020 VIRTUAL – 30 April/1 May 2020
New Zealand's fifth AML Summit 2020 conference was run as a Virtual conference due to COVID-19 with over 500 on-line delegates.
This was a great opportunity for all reporting entities to hear from AML experts and Supervisors to learn more about the AML/CFT legislation and guidance, common issues, and hear the latest expectations for your sector. An exciting line up of speakers also provided insightful information about the role which New Zealand plays in money laundering across the world.
AML SUMMIT 2019 – SKYCITY – 26 March 2019
The 4th AML Summit conference was a 1-day event held in Auckland at SKYCITY Convention Centre on 26 March 2019.
The event attracted over 315 attendees from Phase 1 and Phase 2 reporting entities from within New Zealand and overseas.
We had many informative sessions from leading experts in the field of AML/CFT. Our Keynote Speaker was Will Fitzgibbon – a senior reporter with the International Consortium of Investigative Journalists (ICIJ). Will is well known for his work with the Panama and Paradise Papers and flew to NZ from Washington, DC to speak at the Summit. We also heard from Andrew Hill from FIU, May Newey from MOJ and senior representatives from the NZ Supervisors – the DIA, FMA and RBNZ.
AML SUMMIT 2018 – CROWNE PLAZA – 17/18 May 2018
We hosted our third AML conference on the 17-18 May 2018 at the Crown Plaza Hotel in Auckland.
Some of the highlights included engaging addresses from International Keynote speaker, Timothy Goodrick from Financial Action Task Force and Mike Bush, Commissioner of Police.
We hosted a record 410 attendees across the two days.
AML SUMMIT 2017 – CROWNE PLAZA – 9 March 2017
Our second NZ AML Summit was held in Auckland on 9 March 2017, attracting over 275 attendees across all sectors.
An impressive speaker line-up included keynote Martin Woods – Head of Financial Crime at Thomson Reuters, London, senior representatives from the MOJ, FIU, NZ Police, and NZ Supervisors, alongside speakers from leading reporting entities, a University Professor, the Governor of the Central Bank of Samoa, a blockchain specialist, and expert AML/CFT consultants from KPMG and AML Solutions.
AML SUMMIT 2015 – CROWNE PLAZA – 5 November 2015
We were delighted to host the first NZ AML Summit in Auckland on 5 November 2015.
The inaugural event attracted over 220 attendees from around the country with international and local representatives from FATF, FIU, NZ Police, RBNZ, DIA and FMA speaking among leading reporting entities from the New Zealand market.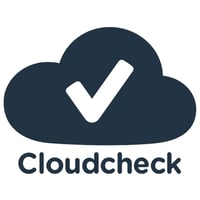 Cloudcheck

is a flexible electronic identification verification tool that assists Reporting Entities in verifying the identity of their customers in seconds using biometric checks, Australian and New Zealand data sources and global PEP & Sanction databases.
Whether you would like a fully integrated solution, a stand-alone web portal or the option to send your customers links to self-verify, there is a Cloudcheck solution to suit your business needs and budgets.

AMLHUB is a cloud-based (SaaS) platform that helps businesses to manage their end-to-end Anti-Money Laundering obligations through intuitive tools, resources, and expert support. It helps protect against legal and reputational damage by providing best-practice process, procedures, and controls. It minimises AML admin time while maximizing compliance. And it turns a complex series of activities into a smooth, logical workflow that clients can be confident in.
See AMLHUB in action by requesting your demo.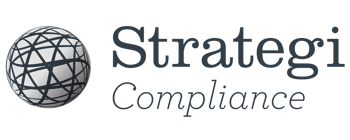 Strategi is a leading provider of independent AML/CFT audit services, training and ongoing support services since 2013. Having completed over 1,000 AML/CFT audits, Strategi prides itself on producing high-quality, cost-effective audit reports, that identify compliance and non-compliance and provides practical solutions to remediate any non-compliance. Strategi's national coverage offers the flexibility of onsite or remote audits to meet your needs.

APLYiD is smart, simple, and safe. It's all you'll ever need to combat digital identity theft. With biometric ID scanning, document capture and data verification, APLYiD keeps you fully AML Compliant and protects your customers - and your business - from digital ID fraud.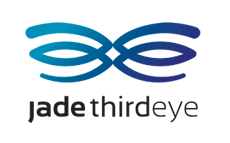 Jade ThirdEye is proud to be helping organizations around the world confidently meet their AML compliance obligations, ensure operational efficiency, and protect their communities. We've been supporting reporting entities around the globe for the better part of a decade and we're deeply committed to providing a first-class Anti-Money Laundering (AML) and Counter-Terrorism Financing (CTF) solution. Jade ThirdEye is always looking for ways to automate lengthy, tedious processes. We focus on innovation so AML compliance teams can concentrate on what's really important for their businesses.

ACAMS

is the largest international membership organization for Anti-Financial Crime professionals. We support individuals and organizations who are dedicated to ending financial crime through thought leadership, continuing professional education, and our best-in-class peer network.
COVID-19 Policy
Alert Level Red
In the event Auckland is at Alert Level Red at the time the Conference is to take place, the event will go ahead with restricted numbers. Entry will be offered in the first instance to earlybird ticket holders up to the permitted limit. All other ticket holders will be given virtual entry. Any price difference in tickets will be reimbursed. Full refunds are not available.

Lockdown
In the event the Conference cannot proceed at the Auckland Museum due to lockdown, the event will be available virtually. Any price difference in tickets will be reimbursed. Full refunds are not available.