This year's AML Summit will be held over two days.
The first day on Thursday 12th May is packed with presentations, while the second day on Friday 13th May will involve practical workshops and discussions on topical and difficult aspects of AML.
You can buy tickets to attend in-person, or virtually.
AML Summit Day 1
8:00am | Registration opens
9:00am | Welcome
9:05am | Keynote address: The nexus of corruption and money laundering, and risk identification
Researchers examine corruption and money laundering, and share the lessons we can all apply to our business practices.

Speakers: Professor John Hopkins and Doctor Chat Nguyen, University of Canterbury

9:40am | Keynote address:

Russia Sanctions



A practical session on the recently imposed sanctions against Russia, their purpose and an examination of how reporting entities can identify and stop transactions with those sanctioned to ensure New Zealand does not support the illegal Russian invasion of Ukraine.

Speaker: Christiaan Barnard, FIU
10:20am | Morning Tea
10:40am | Managing High Risk Clients
A practical session on how to identify high risk clients, onboard them, manage them, and decide if they are ultimately worth it.

Speaker: Tijana Misur, Head of Delivery, AML Solutions

11:30am | Ministry of Justice
The Ministry of Justice delivers a high level overview of the process and next steps for the new AML/CFT regulations.
Speaker: Andrew Hill, Ministry of Justice
11:50am | Legislative and Regulatory Updates
A review of the legislative and regulatory updates in the last 12 months, and how they impact your programme.

Speaker: Fiona Hall, Practitioner, Fiona Hall Law
12:30pm | Lunch
1:30pm | Police Presentation
The New Zealand Police are back with an interactive presentation.
1:50pm | Supervisor Update
The NZ AML Supervisors provide their valuable updates.

Speakers: Andrew Holmes, DIA; Brandt Botha, FMA; Damian Henry, RBNZ
2:40pm | The Global Perspective
What big trends are we seeing overseas in money laundering techniques and also in AML compliance? What lessons can New Zealand reporting entities take away?

Speaker: Martin Dilly, Director, MD/AML
3:20pm | Afternoon Tea
3:40pm | Panel: Can smart technology reduce our burden of AML Compliance?
An examination of latest technology trends and how you can use them most effectively.

Speakers: Andrew Freeman-Greene, AMLHUB; Vincent McCartney, Cloudcheck; Colin Dixon, Jade ThirdEye; and Claudia Smith, APLYiD
4:15pm | Managing the Managers
What does the board need from their AMLCO and what does the AMLCO need from them? Insight into best practice AML governance practices.

Speaker: Dylan Gallagher, Senior Consultant, AML Solutions
4:45pm | Banking Spotlight
A report card on what the banks got right, and where improvement is needed.

Speaker: Paula Milne, Director, Paula Milne Consulting
5:30pm | Networking Drinks
AML Summit Day 2
9:00am | Welcome
9:05am | Culture of Compliance Workshop
How good company culture supports effective compliance, and the steps to take to get a great culture within your organisation.

Speaker: Karty Mayne, Founder, Rosewill Consulting
9:45am | CDD + EDD Workshop
A discussion on complex areas of Customer Due Diligence and Enhanced Due Diligence.

Speaker: Richard Manthel, Director, AML Solutions
10:15am | Morning Tea
10:45am | Managing External Review Workshop
A workshop on how to manage your external review to ensure the best compliance outcomes.
Speaker: Fiona Hall, Practitioner, Fiona Hall Law
11:25am | Effective Internal Assurance Workshop
A discussion on why effective internal assurance is important, and how it impacts compliance maturity.

Speaker: Tijana Misur, Head of Delivery, AML Solutions
12:05pm | AML Audit Guidance
Common issues faced by auditors and things you can do now to improve the result of your upcoming audit.

Speaker: Royden McGee, Head of Compliance, Strategi Compliance
12:35pm | Finish
Speaker Profiles
AML Summit is thrilled to host the following speakers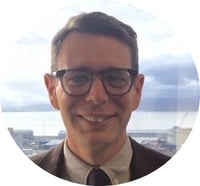 Andrew Hill
Terrorism and Law Enforcement Stewardship Policy Team,

Ministry of Justice
Andrew Hill is the manager of the Terrorism and Law Enforcement Stewardship Policy Team and the Head of the New Zealand delegation to the Financial Action Task Force and Asia Pacific Group on Money Laundering. He was responsible for leading New Zealand's engagement in our Mutual Evaluation process.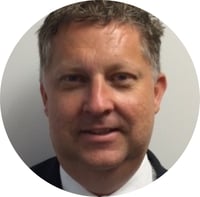 Andrew Holmes
Deputy Director Operations, AML Group,

Department of Internal Affairs
Andrew Holmes is the Deputy Director Operations of the AML Group at the Department of Internal Affairs (DIA). Andrew has worked for DIA since 2013. Before working at DIA he held various roles at Immigration New Zealand and was a sworn detective at the New Zealand Police.
Andrew is a Certified Anti-Money Laundering Specialist (CAMS) and has been part of several country Mutual Evaluations undertaken by FATF.
Andrew holds an LLM (Hons) from the University of Auckland.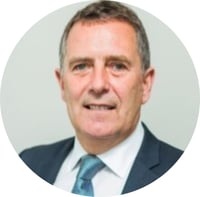 Andrew Freeman-Greene
Product Dev/Strategy Manager,

AMLHUB
Andrew has broad experience in product development in the banking, investment, and funds management sectors. Andrew was also the founder and compliance officer for a NZ & UK (FSA) regulated boutique funds management business which he ran for over a decade specialising in computer automated decision making.
Andrew has project managed the successful rollout of AMLHUB, an end-to-end cloud based (SaaS) AML/CFT platform that has now over 10,000 registered users.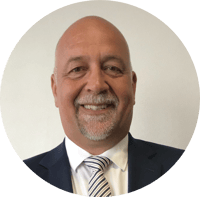 Brandt Botha
Principal Adviser, Supervision,

FMA
Brandt Botha joined the FMA early in 2016 and is a Principal Adviser in the Supervision Team. Since joining the FMA he has been involved in a variety of AML activities which included provision of AML/CFT Training to FMA Reporting Entities, onsite monitoring visits, s59 Audit reviews, drafting triple branded AML/CFT guidance and participated in the Mutual Evaluation of NZ by FATF in 2020.
Prior to joining the FMA Brandt has worked in the financial sector in various roles including internal audit, fraud investigations, security management and AML management both in New Zealand and abroad. Brandt holds a Bachelors in Commerce, is a Certified Fraud Examiner and gained his CAMS qualifications in 2017.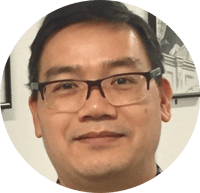 Doctor Chat Nguyen
Lecturer,

University of Canterbury
Doctor Chat Nguyen is a Lecturer in Law at the University of Canterbury, where he teaches and researches on Serious Financial Crime. Prior to joining the Canterbury Faculty of Law he taught Law at the University of the South Pacific. He has worked with the United Nations Office on Drugs and Crime (UNODC) and the Jean Monnet Actions in a number of teaching initiatives and research projects on Anti-Money Laundering/Terrorist Financing and Cybercrime.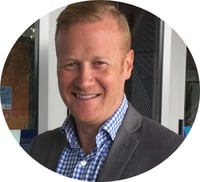 Christiaan Barnard
Detective Inspector and Manager,

FIU
Detective Inspector Christiaan Barnard is the acting Director of the Financial Crime Group with oversight of the NZ Police Financial Intelligence Unit, Asset Recovery Unit, and Money Laundering team. In his usual role he is the manager of the NZ Police Financial Intelligence Unit, and has spent five years working in the FIU.
He is a career Police Officer with over 22 years service and he has worked in a range of investigation roles, including organised crime, the undercover programme, and human source management. He has held leadership roles in both a uniform shift commander and as a criminal investigations manager. He remains actively involved in operational policing through his part-time positions as the Commander of the Wellington District Police Negotiation Team and as a commander in the NZ Police Disaster Victim Identification team.
He also chairs the NZ Financial Crime Prevention Network, which is a PPP that has seen the NZ Police, NZ Customs, and the five main retail banks successfully cooperate to directly support criminal investigations and produce strategic reports. He holds a BA (Hons-Criminology) from Victoria University and was a criminology tutor at Victoria University for 10 years.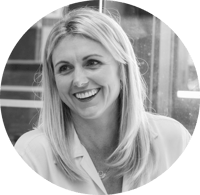 Claudia Smith
Chief Operating Officer,

APLYiD
Claudia has over 10 years experience working across technology, data and fraud prevention. She has a passion for creating beautiful technology that removes the friction in everyday activities, with a focus on ensuring we all live safer lives in the ever evolving online world. Over the past 6 years, Claudia has co-founded and built a number of successful technology businesses in the PropTech, RegTech and FinTech markets including MoovMe, Renti and APLYiD. She is currently the Chief Operating (everything) Officer at APLYiD, a digital onboarding solution that started in New Zealand and now has offices across Australia and the UK.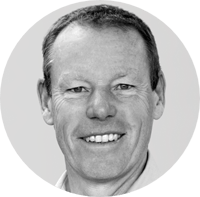 Colin Dixon
Product Manager, Jade ThirdEye
Colin is a Product and Account manager for Jade ThirdEye and a Certified AML Specialist (ACAMS). He's been working on the product since 2012 and has helped scores of reporting entities globally to implement and upgrade their transaction monitoring and customer screening tools. Colin uses his extensive knowledge to set customers up for success.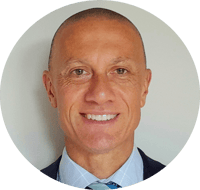 Damian Henry
Manager,

Reserve Bank of New Zealand
Damian is currently the Manager of the Reserve Bank of New Zealand's AML/CFT Supervision team. He has specialised in Financial Crime and Sanctions policies and procedures for 20 years within both the private sector and as an AML/CFT supervisor. He is a qualified lawyer and has previously been the AML/CFT Officer for ANZ Bank and Kiwibank.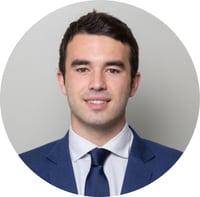 Dylan Gallagher
Manager,

AML Solutions
Dylan has a background in Finance and Management and has worked for AML Solutions for over 3 years, assisting well over 75 Reporting Entities with their AML programmes.
Dylan specialises in assisting Reporting Entities with their post implementation health checks, the development of compliance documentation including Risk Assessments, Compliance Programmes, and the integration of effective AML policies, procedures and controls into pre-existing businesses practices. Dylan also specialises in conducting AML Audits.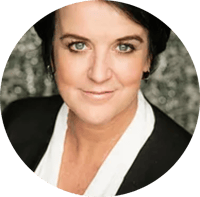 Fiona Hall
Sole Practitioner,

Fiona Hall Law
Fiona Hall is a commercial barrister and solicitor based in Auckland's CBD. Building on her extensive commercial law experience gained from roles with leading New Zealand and UK law firms, and as General Counsel for a number of financial institutions and senior counsel for the Commerce Commission, Fiona's practice is now focused on assisting clients meet their ever increasing and challenging regulatory obligations.
Widely regarded as one of New Zealand's leading AML/CFT experts, Fiona now practices primarily in this complex area of law. She combines her legal experience with the practical experience of having also been an AML Compliance Officer for a large financial institution, to help clients understand their obligations and successfully implement compliance programmes, prepare for audits or supervisory on-site inspections, and increasingly, to manage remedial work and engagement with their supervisor including through enforcement actions.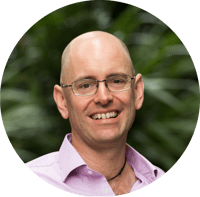 Professor John Hopkins
Professor,

University of Canterbury
Dr. John Hopkins is a Professor of Law at the University of Canterbury (Ōtautahi Christchurch) and Director of the LEAD Institute for Law Emergencies and Disasters. He is a comparative public lawyer who specialises in anti-corruption and disaster law.
He has held a number of visiting positions including at the University of Georgetown (as the NZ Fulbright scholar), Central European University (Budapest), the University of Primorska (Slovenia) and the University of Oxford. In 2013 he was elected to the International Academy of Comparative Law and is the current New Zealand Chair of the Australasian Law Academics Association.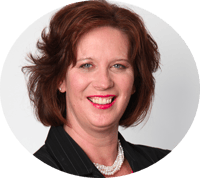 Karty Mayne
Founder,

Rosewill Consulting Limited
Karty has over 25 years financial services, management, governance, risk and compliance, audit and assurance experience. Karty was previously a Manager in the Supervision Team at the Financial Markets Authority with a key focus on licensing, monitoring and drafting guidance. Karty is a member of the Institute of Directors, Governance NZ and Association of Certificated Anti-Money Laundering Specialists (ACAMS) and the Institute of Internal Auditors (IIA NZ).
Karty and the team at Rosewill are passionate about making compliance easy to understand and sustainable for each business.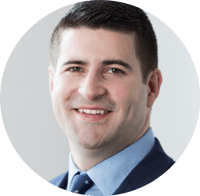 Martin Dilly
Director,

MD/AML
Martin Dilly has consulted full time as an AML/CFT specialist since 2012.
He has assisted hundreds of entities across every sector of capture through the provision of audit, consulting, and training services throughout New Zealand, Australia, Samoa, and Vanuatu.
Martin holds degrees in Law and Commerce (Economics) from the University of Auckland, as well as the CAMS Audit advanced certification.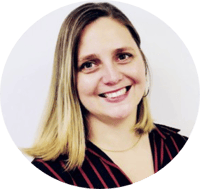 Paula Milne
Director,

Paula Milne Consulting
Paula is an industry leader who specialises in financial crime prevention, detection, and compliance in financial services. Having been an AML/CFT Compliance Officer for three of New Zealand's largest banks Paula has developed a deep understanding of industry best practice and supervisor expectations.
Complementing her financial crime expertise, Paula is pragmatic and commercially minded. She is skilled at finding innovative solutions that balance the challenges clients face when meeting financial compliance while running a business day-to-day providing boards and senior leaders assurance that solutions that are implemented are necessary and impactful.
Paula has nearly 20 years leading teams in the financial services industry across large New Zealand banks and personal client services and financial advisory.
Paula has a Bachelor of Laws and a Bachelor of Arts (in Psychology).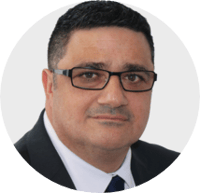 Royden McGee
Head of Compliance, Strategi Compliance
Royden completed a 30-year career with Inland Revenue which included 20 years managing and leading investigation teams targeting tax evasion, fraud, money laundering and other financial crime cases. During this time, Royden also trained NZ and Australia police detectives at the NZ police college on 'how to investigate money laundering' as part of their drug and organised crime investigations. In 2018 he left IR and established his own AML/CFT consulting business, offering AML consulting and audit services to phase 1 & 2 businesses until recently accepting an offer to join Strategi as their Head of Compliance.
Royden is a Certified Anti Money Laundering Specialist (CAMS). He was also trained in money laundering investigation techniques by the Australian Federal Police.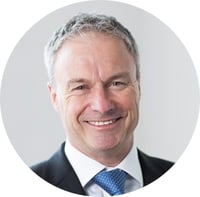 Richard Manthel
Director,

AML Solutions and AMLHUB
Richard co-founded AML Solutions in 2012 and has now seen AML Solutions assist over 1,800 companies with their AML obligations.
Through seeing the many AML failures within companies and inefficient procedures, Richard and the team developed the AMLHUB platform. This SaaS based platform now assists Reporting Entities manage their AML obligations and has grown to over 20,000 users.
Richard has strong strategic and operational qualifications with a focus on ensuring business systems and processes meet best practice standards. Richard gained his Certified Anti-Money Laundering Specialist certificate through ACAMS in 2016.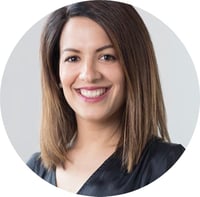 Tijana Misur
Head of Delivery,

AML Solutions
Tijana is a CAMS-Audit certified AML/CFT professional with extensive experience providing both Audit and Consultancy services to hundreds of New Zealand, Australian and Pacific Island reporting entities. Now regarded as one of New Zealand's leading AML experts, Tijana joined AML Solutions from KPMG as a Senior Auditor in 2014 and assisted AML Solutions develop strong AML Audit methodologies and reports.
Tijana and her team's focus is to provide practical guidance and expertise gained by observing trends and assisting over 1,800 clients with their AML/CFT obligations. Tijana is a Chartered Accountant and gained her Certified Anti-Money Laundering Specialist certificate through ACAMS in 2016, and the CAMS-Audit advanced certification in 2018.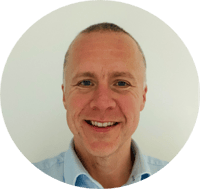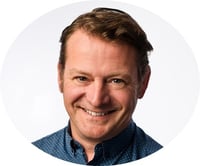 Vincent McCartney
Managing Director,

Cloudcheck (Verifi Identity Services)
Vincent McCartney is the Managing Director of Cloudcheck GBG (Verifi Identity Services) and co-founder of RegTechNZ. Vincent co-founded Verifi in 2012 growing it to be a leading provider in electronic identity verification with their product Cloudcheck. Vincent and his team have recently announced their partnership with the global GB group, expanding opportunities for both products and global reach.
Rawdon Christie
MC
You're most likely to know Rawdon from his award-winning broadcasting career, which spanned 20 years with the BBC and Television New Zealand.
His most high-profile role was as host of TVNZ's Breakfast programme, but he also presented political show Agenda and the NZ version of Dragon's Den, and he anchored countless 6pm news bulletins and the rolling coverage of the 2010 / 2011 Christchurch Earthquakes.
Rawdon moved swiftly into the Real Estate world and he now works as a salesperson for Barfoot & Thompson. But despite the demands of Auckland's ever-moving property market, he still enjoys an advisory role with the National Business Review and he loves the opportunity to MC at a limited number of conferences each year.